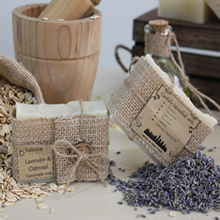 Before switching to a handmade variant of soap, it is important to know the benefits of using it. Some people may not believe that switching to a new soap is not worth it, but in reality your skin needs it. Babata Handmade Soap has multiple benefits including moisturizing the skin, avoiding chemicals on your skin, makes the skin balanced, and there's always a soap for your personal preference.
Skin needs to be nourished and moisturized in order to be healthy. Once it becomes dry and flaky, it doesn't become soft to the touch and becomes prone to rashes or wounds. Babata Handmade Soap can ensure this doesn't happen. It has only the best natural moisturizers in the form of vegetable oils and butters. They are very rich in antioxidants and will leave your skin soft and moisturized.
There are no chemicals in Babata Handmade Soap and you can be assured that you are not using any chemicals to clean your body. There are various harmful chemicals out there and it is best to avoid them as much as possible. Everything that is used to make Babata Handmade Soap is natural so it will not cause any kind of allergy and irritation, even to extremely sensitive skin.
The Glycerin added to Babata Handmade Soap makes allows your skin to maintain the water balance. Moisture is attracted to the skin and can give you the moisture that expensive beauty products promise, but at a very affordable price. It makes the skin so moisturized, you won't even have t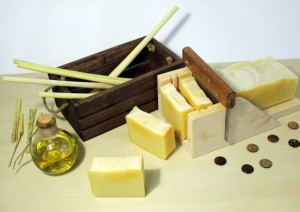 o apply any form of body butter, lotion or skin softener. You will experience your best skin in its most natural state. What could be better than that? 
            Soap sold in the market is made to fit majority of the people who buy them. Therefore, if you want to purchase a different scent or consistency, it will not be possible. They will not create one just for you. For Babata Handmade Soap however, there is always a new scent, a new variant, and improved formulas to try. It brings back the personalization and fun in taking baths.
            The benefits of Babata Handmade Soap is made to help customers become closer to the best skin they could ever have. It wants to take care of the skin and make it healthier. Babata Handmade Soap is your overall skincare solution, at a very affordable price.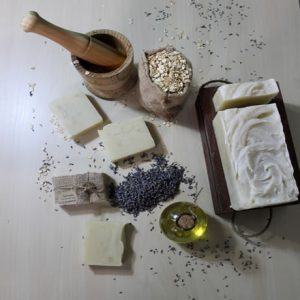 Most people think that soap bought in the market and those that are handmade are just the same, but there is actually a very big difference that may influence your soap buying decisions moving forward.
            Soap with big brand names usually have the edge in the market only because of advertising. With marketing efforts on their side, people are convinced they are the best choice and just buy them blindly. However, the claims of these soaps being natural and safe for sensitive skin is often untrue. Soaps in the market usually contain foaming agents, artificial scents, and chemical hardeners that are also used for detergents. Imagine using detergent to wash sensitive skin? It will result to rashes, skin irritation, and other possible problems that will never be told during marketing.
            To prevent any kind of skin irritation to your body and your loved ones, it is important as consumers to read labels and ask the right questions regarding what artificial chemicals are it the soaps that are marketed as mild and natural. Read through the chemicals listed and decide if these are the elements that are desirable for you and your family's use. The most effective way in knowing what is put on the soap is learning how it is made.
            Unlike soaps that can be bought in stores, Babata Handmade Soap is made of Glycerin: a natural skin softener from vegetable oils which works by attracting water from the air. Creams and lotions also use this ingredient to lock in moisture in the skin. Most store bought soaps remove Glycerin so consumers will buy more lotions and creams instead of enjoying a product that will have the same set of benefits. This will ultimately give the skin care companies more income, but leaves the skin of consumers dry and dependent on chemicals. Babata Handmade Soap only desire to heal and infuse the body with natural moisturizers from vegetable oil. It doesn't hold back when it comes to moisture because that is what the skin needs. When the skin is moisturized, it is healthy and glowing.
            Babata Handmade Soap also does not use artificial fragrances and uses a traditional and proven-safe process of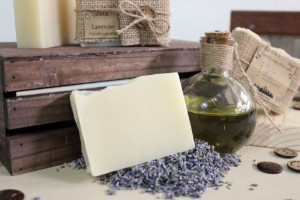 combining lye with water and then mixing that with therapeutic essential oils, Glycerin and natural colorants. From the moment it is poured into the mould, it takes up to six weeks before it is ready for use. Yes, it takes a great deal of time to
make Babata Handmade Soap and the soap maker needs to do a lot of experimentation in modifying the natural contents to get the desired consistency and variant. There are no shortcuts or attempts to mass produce through the help of machines and chemicals.  It takes tender loving care and dedication to make Babata Handmade Soap and who would not appreciate something that was carefully made for you?
Gone were the days when the coconut oil was just limited to cooking. Nowadays, this amazing oil from Mother Nature has already been a vital ingredient of some of the high-end cosmetic products available in the market. It is now one of the most sought after raw ingredient in creating various organic beauty products.
Babata Handmade Soap takes pride in utilizing coconut oil in producing an all-natural soap because it has a wide range of therapeutic and cosmetic properties. In tropical countries, coconut oil is used as :
Skin Moisturizer
Too much humidity, long hot showers, sun exposure, etc. may all lead to a dry flaky skin. Unlike other petroleum-based moisturizer which suffocates the skin, coconut oil gives the skin the right moisture it deserves. It rejuvenates the skin by removing the dead skin from the outside and nourishes it with the right amount of vitamins.
Natural Skin Treatment
Coconut oil has a lauric acid that has anti-bacterial, anti-fungal and anti-microbial properties that protect your skin against common skin infection / irritation. It may speed up healing of wounds and soothes insect bites when applied topically. Vitamin K, vitamin E , choline, etc. are some of the nutrients the skin enjoys from coconut oil.
Antioxidants
Because of worst pollution, our skin gets exposed to harmful free radicals everyday. The different micronutrients present in every drop of coconut oil protect the skin against these free radical damage, making it smooth and supple.
Anti-aging Properties
Wrinkles, laugh lines worry lines, etc., all occur because the skin loses its elasticity as it ages. The older a person gets, the more visible these signs are. Coconut oil provides the skin the nutrients it needs so it can slow down the appearance of these age-related. Regular application of coconut oil makes your skin look firmer, stronger … and younger.
Beautiful skin makes you beautiful.
Choose beauty.
Choose Babata Handmade Soap.
Olive oil is commonly used in food or cooking but did you know that it may also have therapeutic benefits to your skin? In every drop of olive oil that is put in Babata Handmade Soap, there are so many nutrients that will make your skin soft and healthy after every bath.  Here are some of the benefits of using Babata Handmade Soap with olive oil:
Olive oil helps remove the toxins in skin. It contains antioxidants such as polyphenols, phytosterols, and vitamin E and these aids in eliminating toxins from the skin and leaves it soft and smooth. These contents of olive oil may also help prevent free radical damaging and helps shield from the damages caused by ultraviolet light. It may help your skin look younger.
Unlike other cleaning chemicals, olive oil doesn't clog the pores of the skin. It is very important that our skin can breathe and the pores remain unclogged so the toxins can be released. However, common soaps clog the pores with their chemicals and this prevents proper cleansing. The olive oil in Babata Handmade Soap has the ability to penetrate deep into the skin to cleanse the pores and leave them fresh.
Olive oil exfoliates. Do you use exfoliants that are too harsh on the skin? Olive oil in Babata Handmade Soap has the same exfoliation properties in a gentle, organic formula. It may serves a natural way to get rid of dead skin cells that darkens your skin. After using Babata Handmade Soap with olive oil, it is likely that the epidermis of your skin will be glowing and renewed.
Olive oil can help heal dryness of nail and cuticles. These are parts of the skin that often become dry due to daily activities. When washed with Babata Handmade Soap, the olive oil content helps to moisturize these parts and eliminate the development of dry skin.
Olive oil may help keep your hair follicles healthy. Some customers have used Babata Handmade Soap as a replacement for shaving cream and feedback has been good. It can aid in shaving and leaves the skin moisturized.
Babata Handmade Soap uses finest olive oil as an active ingredient and this nourishes the skin in many ways. It leaves the skin glowing and moisturized. It may also serve as skin protection, cleanser, and beauty product all in one. Truly a wonder oil!
The soaps were beautifully crafted by hands. Every bar has it's own unique and sophisticated design by the owner. I really love these products especially the Lavender soap, it makes me more relax and reduce my stress every time I used it and every time I inhaled the scent of it.
This is one great product.  I was given a sample and was completely astonished to what it can do to my skin.  I know it will work for everyone.  Hopefully this will be available in California OTC stores.
I'm a guy, and I'm always on the go. Thanks to Babata Handmade Soap for I do not need to put any lotion or moisturizer. I don't have time for those!
Pampering oneself need not to be expensive! A quick shower and my Babata soap is more than enough.